Industrial coolers also provide the best electrical safety features to meet industrial standards. They also provide reliable performance & quality. industrial air cooler improves the indoor quality of air and also ensures comfortable working atmosphere, these air coolers can be specifically optimized for industrial and commercial spaces such as workshops, canteens, restaurants, gyms, and factories, warehouse, etc.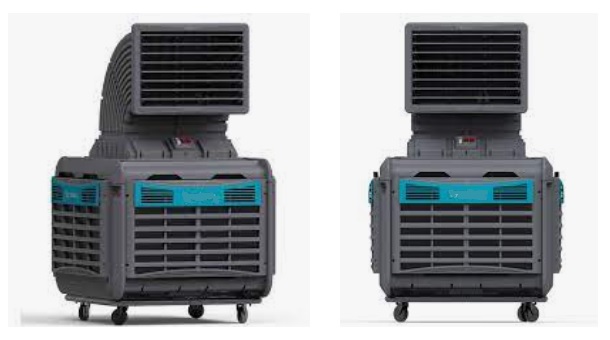 CMH 2000 INDUSTRIAL COOLER
Single unit comes free-fitted, suitable for areas up to 2000 sq.ft*
Fully close horizontal louvers

Four sides cooling pad for superior cooling
1.1 kW motor for powerful air delivery of 2000CMH
Auto Swing
With Dispenser for enhancing cooling
Weather resistant UV stabilized engineering plastic body
Heavy duty lockable wheels for portability
Evaporative cooler that high-performance cooling pads on all three sides and water inlet on two sides. In addition, their rugged body and strong wheels make them suitable for outdoor and commercial usage. This range offers three adjustable fan speeds along with auto swing option form Ventilation and cooling.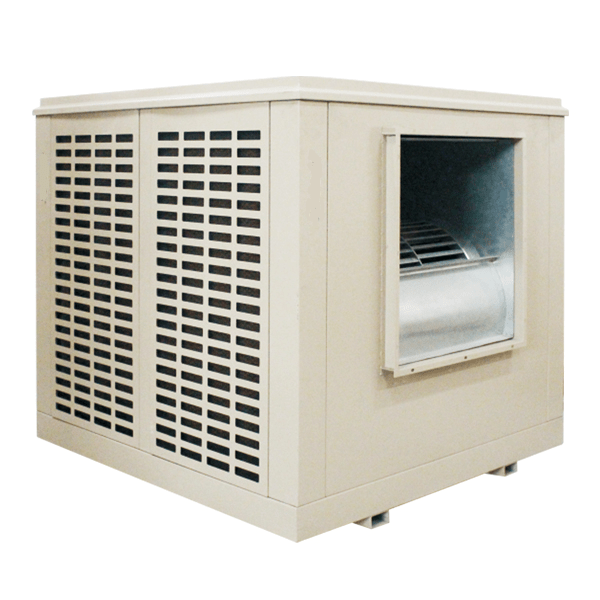 Three-phase power source with two speed control copper wired motor, Using an intelligent LCD controller, equipped with a total infrared remote control, Open type water distribution, smooth and easy non-uniform flow, Using highly efficient wet canopy evaporative cooling, this cooling effect is easy to clean, Designed in 48 hours without adjustable customer service monitoring.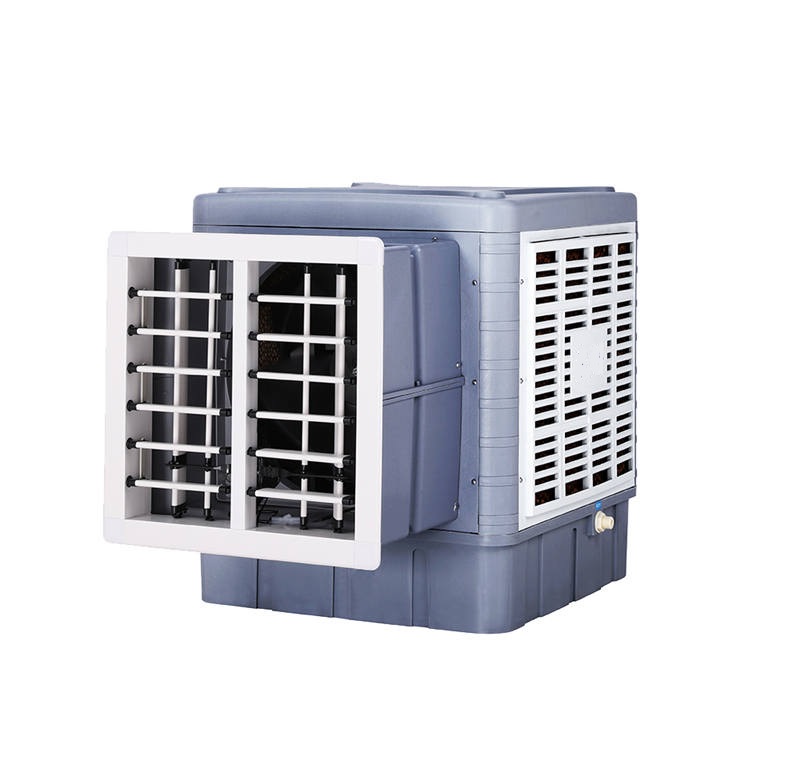 Evaporative air coolers can help you stay cool at any time of the year. It often features a fan or window to circulate air and uses water and is used in many applications for humidity, purification, energy characteristics, among other functions, and mute performance, widely used for home, office, shop, room, room, greenhouse and other places to cool. It is very popular in the UAE and other regions.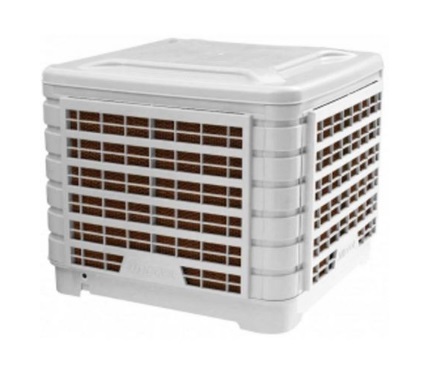 The most popular industrial centrifugal air cooler. The top, bottom, air discharge is conveniently installed on the wall, roof and other locations. It is applicable to cooling the areas to 60-80m2 in wet area and 150-200m2 in dry area.